Offering Wide Variety of Land Surveying Services
Deckard Land Surveying utilizes real-time GPS receivers to establish accurate horizontal and vertical control for large scale mapping projects. This data related to geography can be tied to the National Spatial Reference System or the Indiana State Plane Coordinate System. We use cell phone technology to communicate with INDOT base stations and by doing so can obtain centimeter accuracy in seconds. Mapping based on this system enhances the efficiency in exchanging mapping information with others.
There are many cost-saving benefits as well. Real-time GPS equipment can provide real-world locations in a fraction of the time it takes with conventional surveying equipment. Reducing the amount of field time will enable us to keep your surveying costs down and at the same time keep your project on schedule.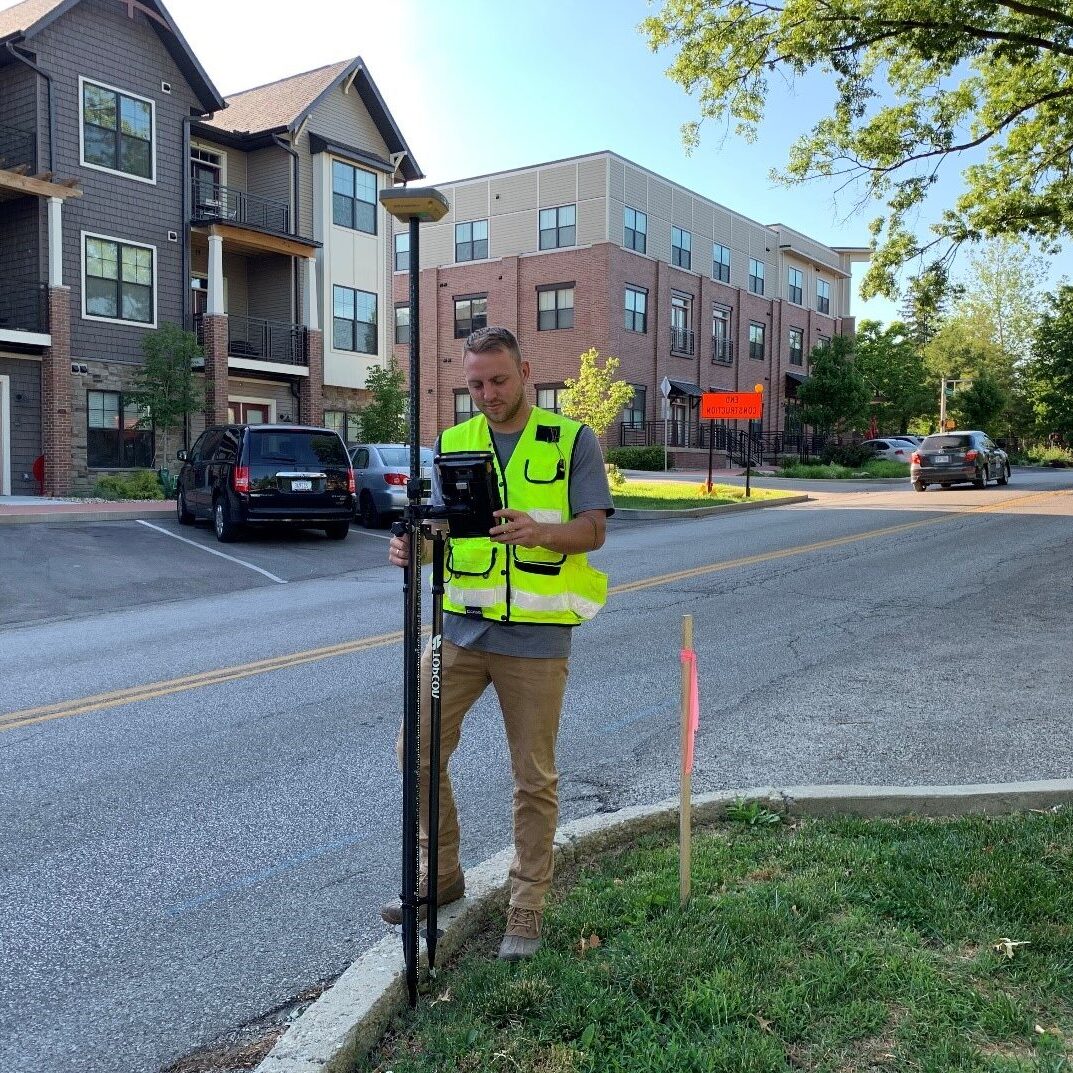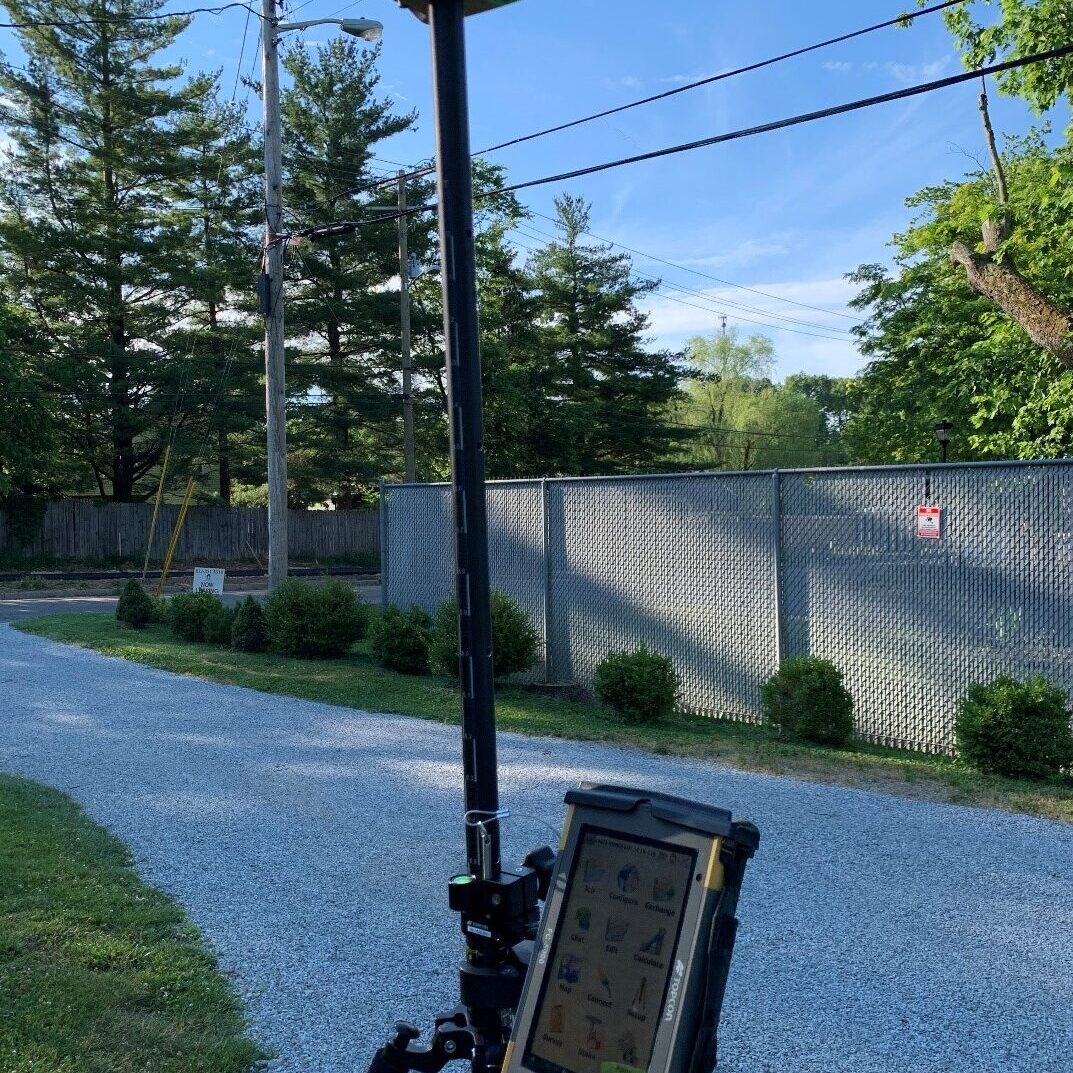 Our GPS surveys are an effective method for establishing horizontal and vertical control for aerial photography, cadastral mapping, pipeline, and other utility surveys. By establishing accurate horizontal and vertical control for your project, we help eliminate the possibility of any overlaps or gaps in your mapping database. Utilizing our data will ensure your mapping project is based on a universal system acceptance and recognized by other mapping agencies. We have set precise control monuments for different municipalities. Having a physical monument in the ground can serve as a valuable reference point for others to calibrate their equipment to or work from.
When a large industrial or commercial building is sold, or perhaps a large addition is underway, or maybe it's being refinanced, whatever the reason, it now needs a survey that will detail property lines, right-of-way lines, roads, above and below ground structures, encroachments, and any easements of record. Many times, even more, is required. These are the components of the ALTA/ACSM survey. Based on established specifications from the American Land Title Association/American Congress on Surveying and Mapping, these surveys require higher precision without exception. Prior to survey fieldwork at the site, these jobs are thoroughly researched for deed descriptions, utility records, recorded subdivisions, and planning and zoning and flood information.
When extensive research is completed and compiled, our field crews will arrive at your site equipped with computerized data collectors, GPS receivers, and total stations. After the data is brought back to our office, our staff technicians who utilize highly efficient Field-To-Finish Carlson CAD programs work directly with downloaded field data to produce the final product. All work performed is then checked and double-checked then a finished plat of the survey and other necessary documents are promptly delivered to you right on time.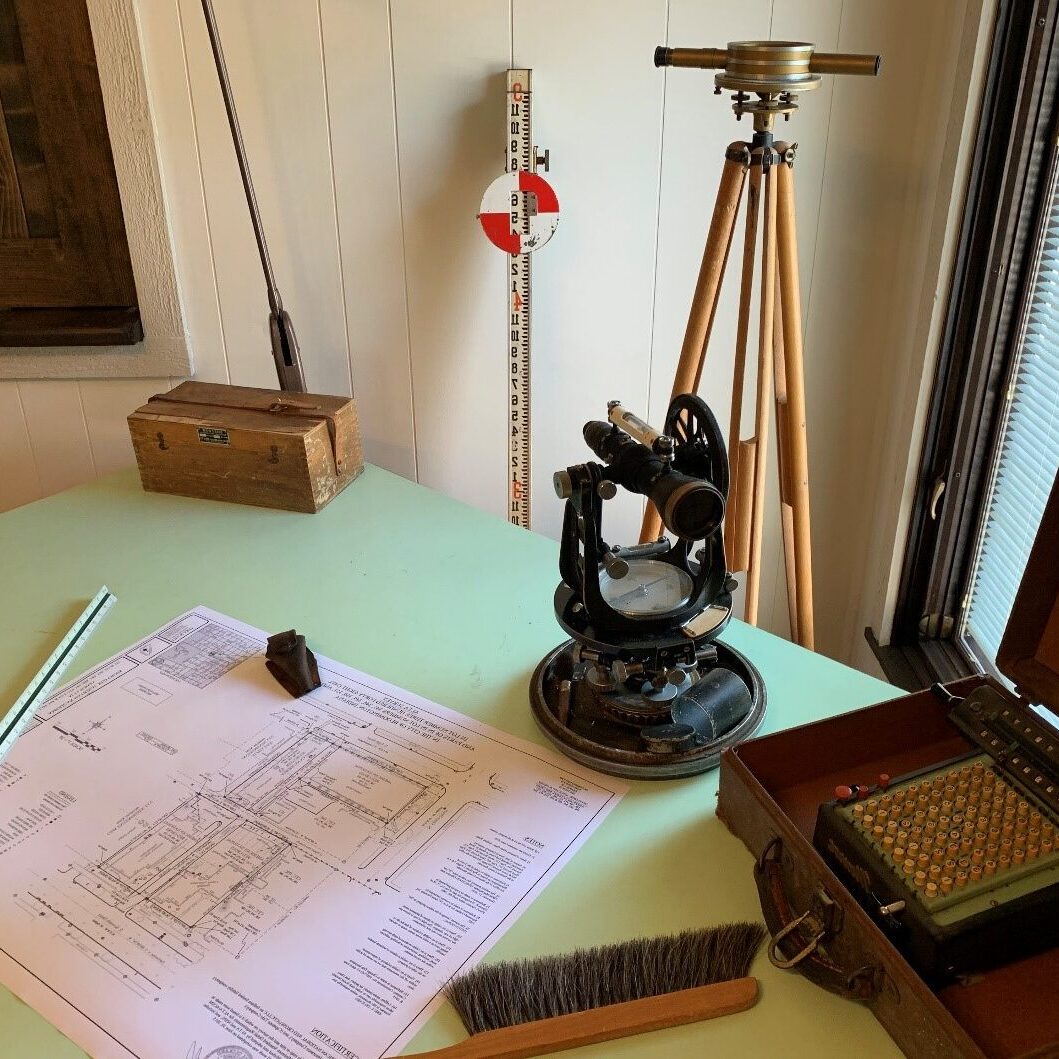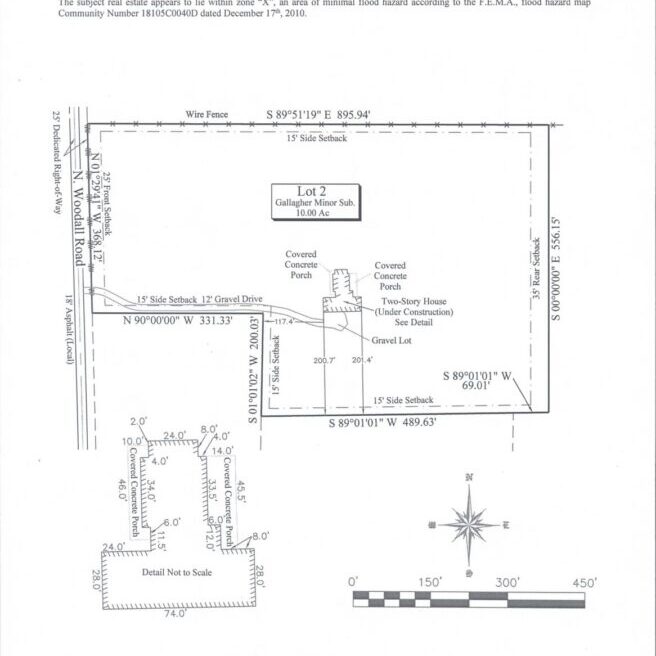 Surveyor Location Report (Mortgage Survey)
A Surveyor Location Report (formerly known as a Mortgage Survey) is not an actual survey; it is merely a licensed surveyor's opinion that the building and major improvements appear to be located on the property described in the deed. Every day, hundreds of Surveyor Location Reports are needed throughout Central/Southern Indiana to close a home sale. Many lending institutions require this inspection to check for obvious problems with the parcel such as encroachments, zoning violations, and the need for flood insurance. Why not let us do yours?
We have the necessary staff and technology to complete your survey in two days or less if need be. You can count on our being prepared: we have over 50 years of survey records for many thousands of properties surveyed in Indiana. We have an in-house library of data on roadways, subdivisions, auditor records, utility information, and benchmarks. We have survey crews and an office staff that understand the timeliness and objective of what you need. We can also e-mail the Survey Location Report to you in a PDF format if requested.
A survey is strongly recommended before buying, subdividing, improving, or building on land. Surveying the parcel before these activities ensures that the expense and frustration of defending a lawsuit, moving a building, or resolving a boundary dispute can be avoided.
A boundary survey determines the property lines of a parcel of land described in a deed. It will also indicate the extent of any easements or encroachments and may show the limitations imposed on the property by state or local regulations.
Whether for one residence or for an industrial corporation limit, we can make that determination. Our field crews will note ownership of fences, improvements, structures, even landscaping. Iron pin monuments will be placed at property corners with fluorescent caps that bear our seal and professional registration number. And if desired, we can map it, too. Our technicians will show pin placement, locations of improvements at or near the property lines, encroachments, and known easements of record.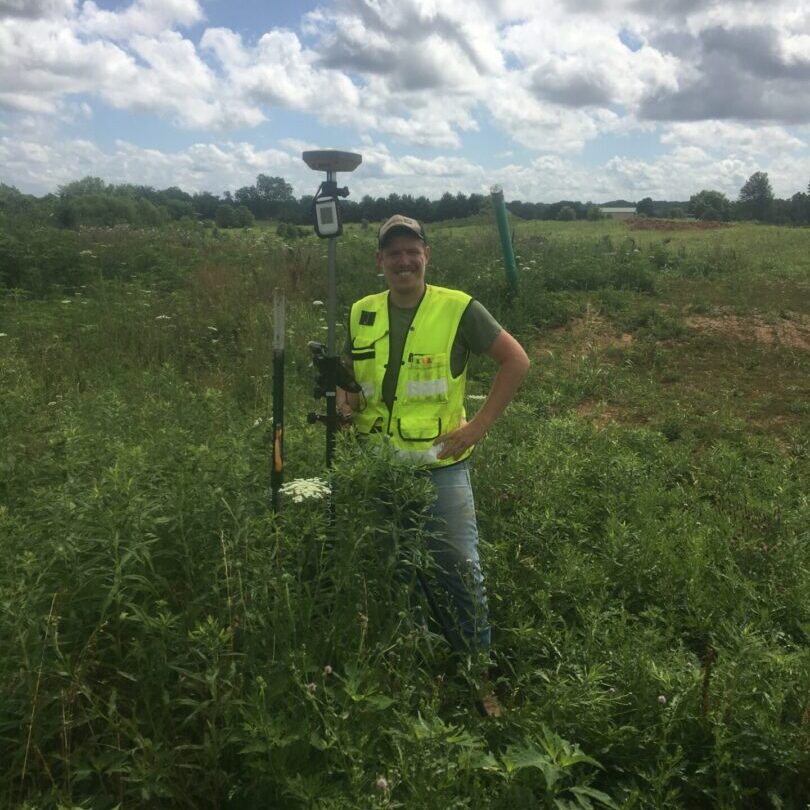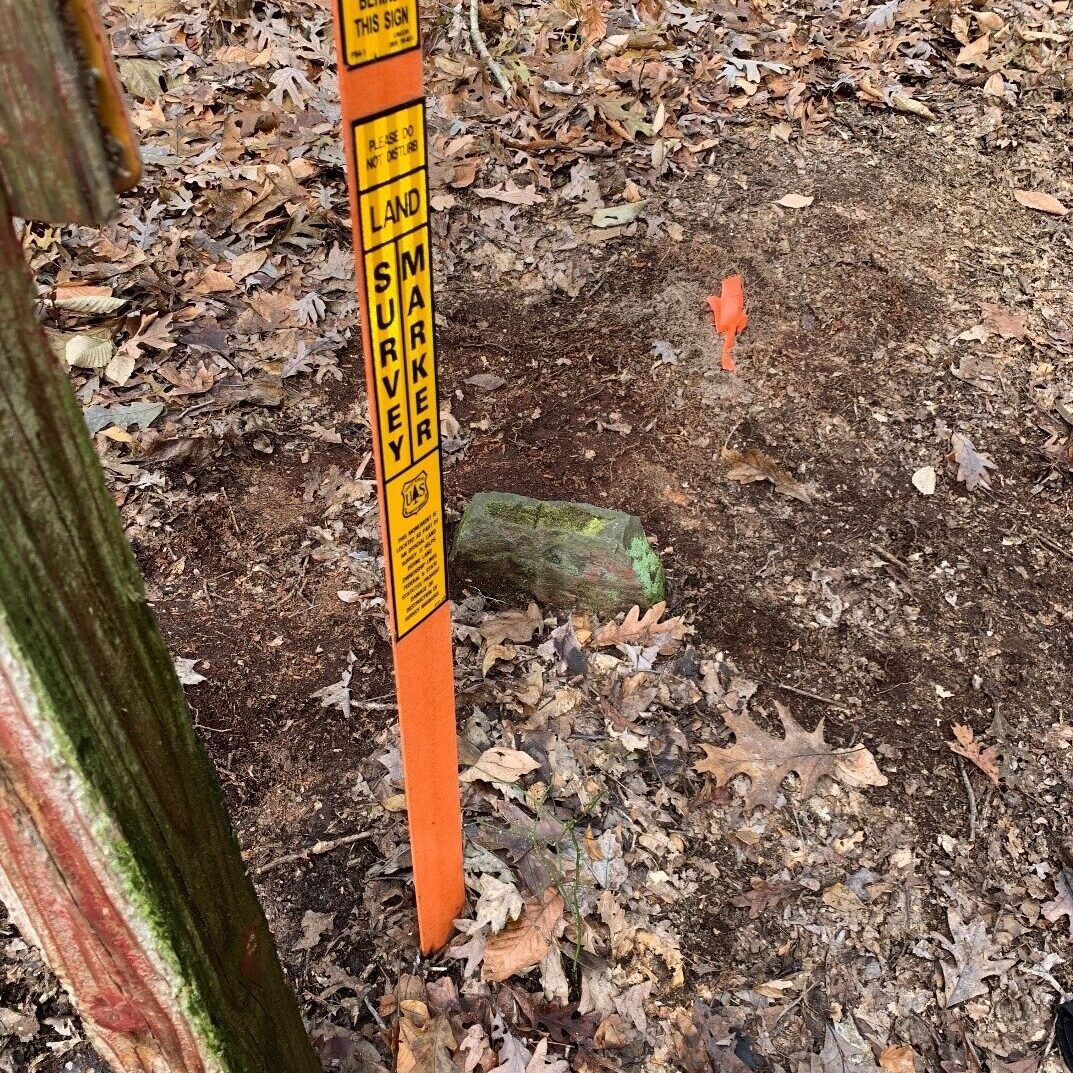 Our experience and knowledge of boundary determinations extend to lakefront properties where water edges and embankments are a significant concern. With our GPS receivers, we can save you time and money and can handle any situation.
We can also assist in determining the feasibility of dividing land into two or more parcels. We'll research zoning ordinances and then locate improvements on the land to ensure the new dividing line goes in the best possible location. After fieldwork is performed, mapping technicians will prepare a map of the partition. This will be presented on Mylar with all the required local and county approvals. A legal description will be included to accurately describe the new parcels and a report of the basis of decisions and judgments made to determine the boundaries. Upon completion of the survey, we can assist in getting the appropriate approvals or in recording your documents.
Construction Staking (layout)
Construction staking involves laying out survey points on the ground as a guide for constructing site improvements taken from plans prepared by design professionals. The different types of construction staking projects can range from a single house for an individual homeowner, staking a network of streets, roads, utilities for multiunit residential and commercial subdivisions to laying out large, complex, multistory building sites. It is the land surveyor's responsibility to interpret the improvement plans and layout the project to fit the site as the design professional intended.
Construction staking is a primary and integral part of any new roadway or construction development. It should be performed to a high degree of accuracy and on schedule to facilitate the trades that follow. Deckard Land Surveying has performed staking on residential homes, large industrial buildings, roads, and underground utilities. We understand staking requirements and can be instrumental in making sure that your improvements go in per design.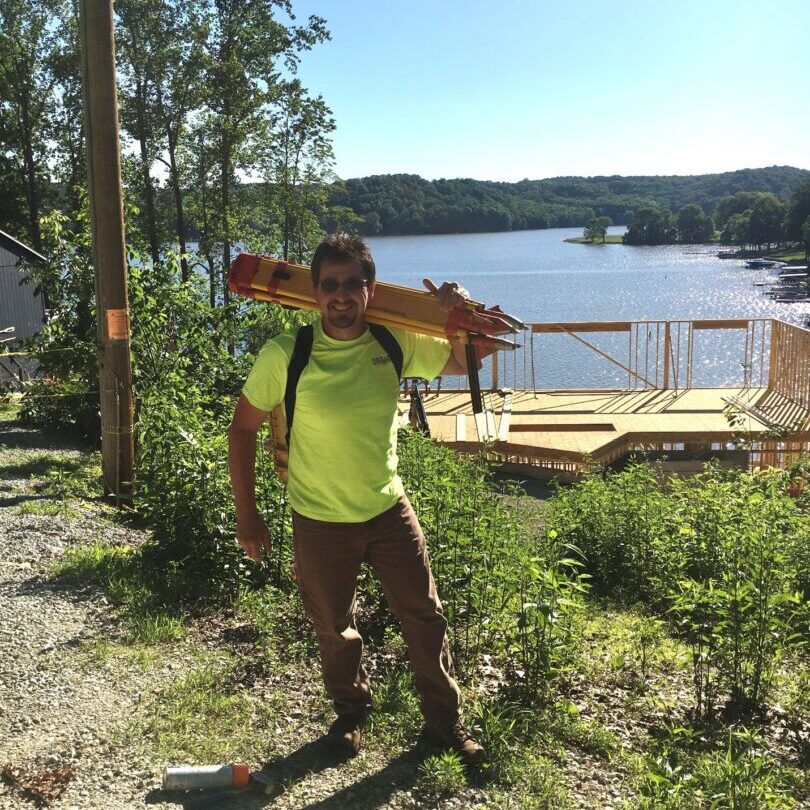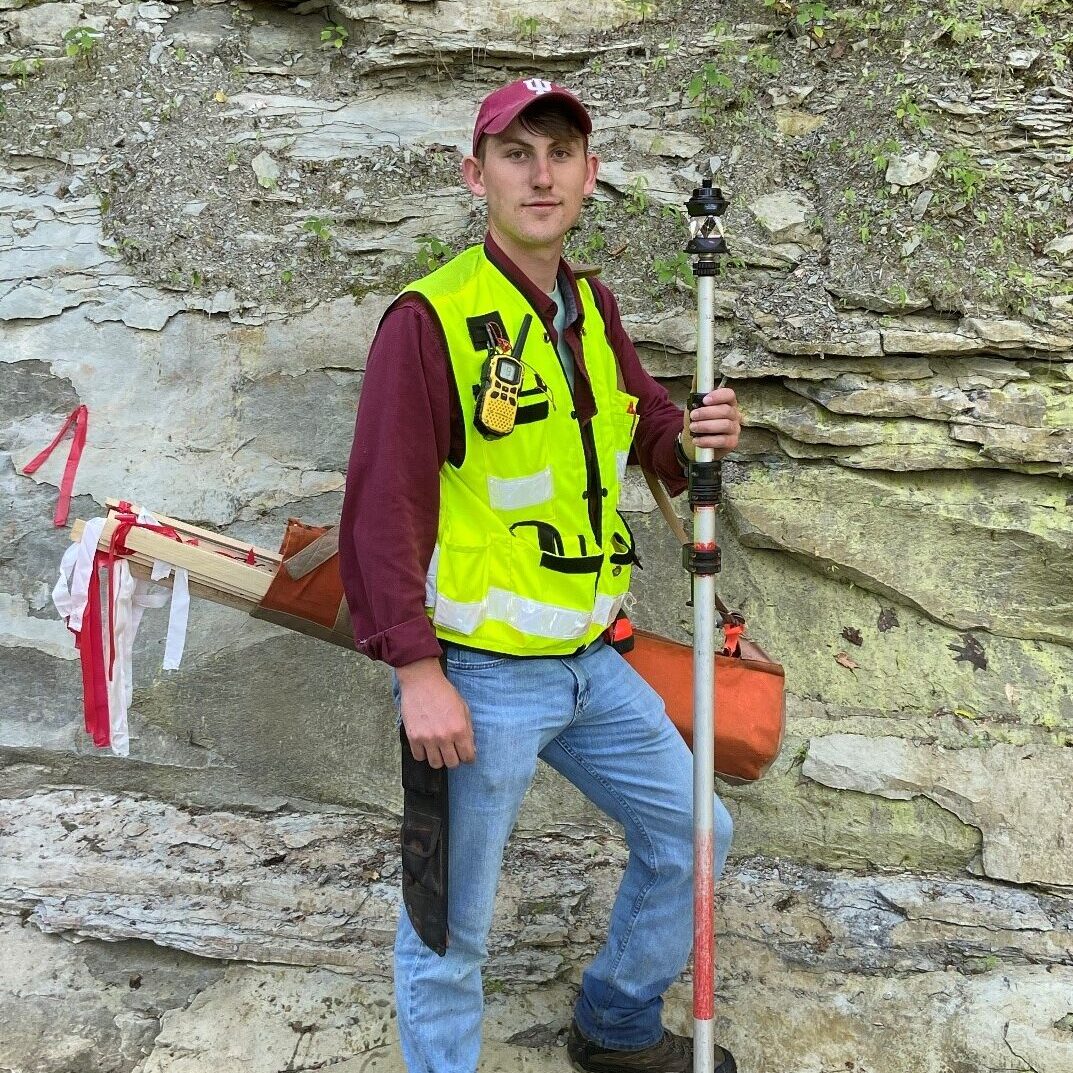 A topographic survey depicts the topography or the "lay of the land" of a specific parcel (s). Elevations are taken with surveying equipment at several points on the property and plotted on paper. Lines, called "contours," are drawn to connect identical points of elevations.
Contours | Drainage Patterns | Buildings | Roads | Parking areas | Utilities | Density |
All above are critical features of a topographic survey needed prior to new construction or to determine project feasibility. Our field crews skilled in total station data collection electronically record XYZ locations of ground points. We use modern total stations and GPS receivers. Physical objects are coded in the field and mapped as symbols when downloaded from data collectors to AutoCAD mapping programs. All pertinent information is mapped in a standard, easy-to-read format for use by project design and construction trades. Plus, we can e-mail it as well. The information is highly accurate and highly efficient.
An Elevation Certificate is the most accurate means of determining if a property is located in the floodplain. The Elevation Certificate provides elevation information necessary to assess flood risk more accurately and ensure compliance with local floodplain regulations.
An Elevation Certificate is used as:
A policy-rating tool for the National Flood Insurance Program (NFIP)
It is a NFIP requirement to certify the elevation of buildings so that the policy can be rated properly.
Certified documentation of building elevations
It provides documentation to verify the community's enforcement of its building ordinances
Support for map revisions and amendments
It is used to support a request for a Letter of Map Amendment or Revision
(LOMA/LOMR) from the Federal Emergency Management Agency (FEMA) when there are chances in flood zones, delineations, and elevations.